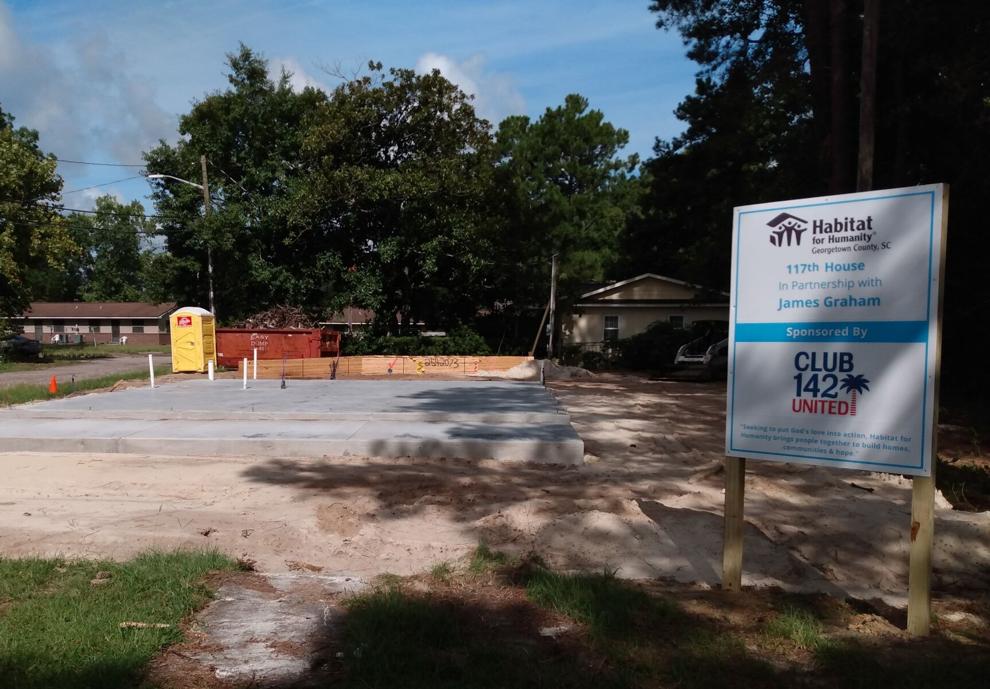 GEORGETOWN — A Georgetown senior will be one step closer to owning a new home when volunteers from Habitat for Humanity Georgetown County gather at 9 a.m. on Aug. 11 to raise the walls of his cottage on North Merriman Street.
The volunteer organization is building a 675-square-foot cottage on the site where Georgetown resident James Graham's home previously stood.
"The cottage program is meant for low income seniors who live by themselves, and designed for them to age in place," said Liz Duesing, development director for Habitat for Humanity Georgetown County.
The one bedroom, one bath cottage will be ADA compliant and costs about $70,000, Duesing said. Building a cottage takes four to six months.
By comparison, the two- or three-bedroom homes Habitat for Humanity builds for families take six to nine months to build and typically cost around $90,000 to $100,000 to build.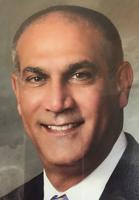 The cottage also features vaulted ceilings to make the interior feel bigger.
The first cottage Habitat for Humanity built in Georgetown was for Wilson Dozier, who moved in to his cottage back in April. He was the first homeowner in the cottage program.
Habitat for Humanity Georgetown County is the only affiliate in the state to offer these cottages to extreme low-income seniors, and work on Dozier's cottage began in October 2021.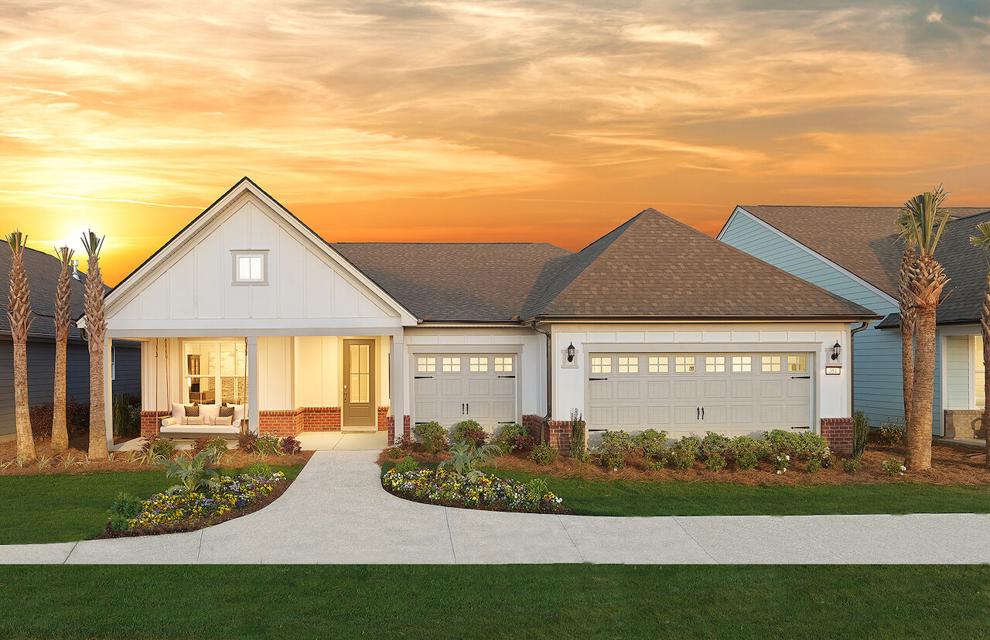 Habitat for Humanity is a non-profit, ecumenical, Christian-based organization that builds affordable homes for low-income working families, according to the website, habitatgeorgetown.com. Habitat homeowners purchase their homes with affordable, no profit mortgages and sweat equity. 
The organization also offers home repair services to homeowners so they can continue to live in safe homes. Home repairs the volunteers provide include painting, weatherization and minor repair services to preserve home exteriors and revitalize neighborhoods.
In both instances, the Georgetown men had applied to Habitat for Humanity for repairs, but the houses were in dire need of repair.
"When the crew went out to look, the houses were in bad shape," Duesing said. "They had holes in the ceiling and mold problems."
"My house was in bad shape. I was embarrassed about it believe me. It looked so bad on this corner. It really did. And then Habitat came to my rescue," Dozier stated on the organization's website, www.habitatgeorgetown. "Everyone said 'I know you're going to cry when they tear it down, you lived there so long,' but no, I want to see it go so habitat can build me something new here. But a little bit of tears did come from my eyes when they started tearing it down, but I was so happy to see everything was shaping up."
Graham's home is being sponsored by Club 142 — a local grassroots organization that focuses on helping various efforts throughout the community.
"Club 142 raised all of the money for Mr. Graham's cottage," Duesing said. Members of the club will be on hand Aug. 11 for the wall-raising event.
Duesing said Club 142 likes to stay below the radar, but its volunteers are active in a number of organizations, including Meals on Wheels and Helping Hands.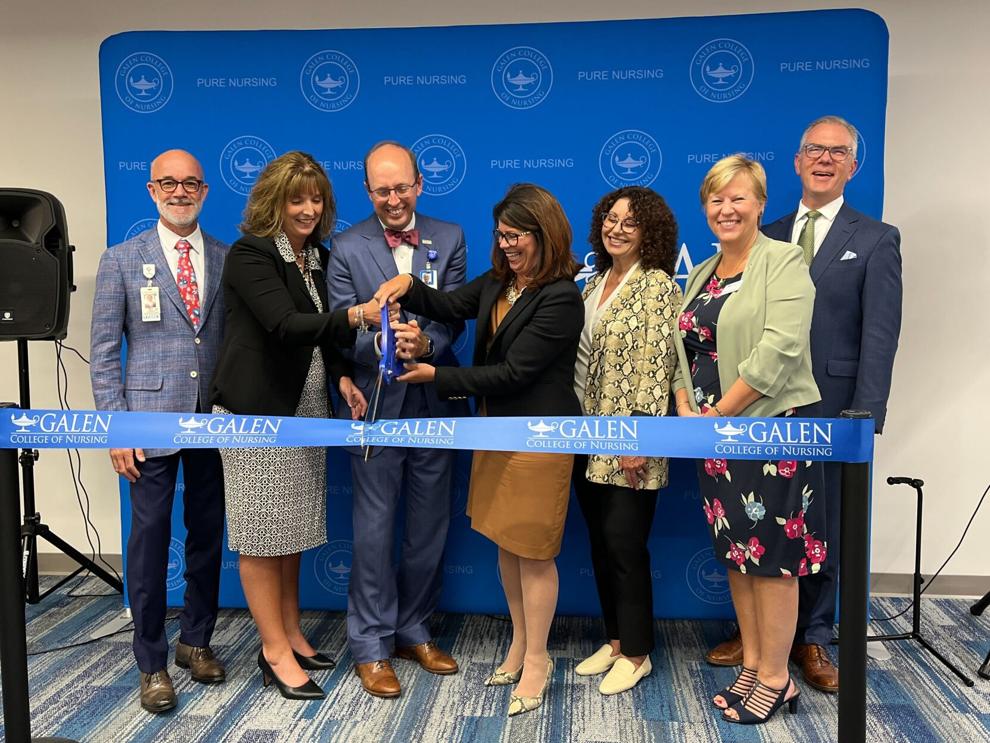 "They not only raised the funding, but they are very hands on with the building," she said.
The walls are pre-assembled by volunteers in a workshop then carried to the site for installation, Duesing said.
"All of our work is done by volunteers, we like to say, we're small but we're mighty," Duesing said.
Habitat for Humanity Georgetown County is offering volunteer orientations from 2:30 to 4:30 p.m. on Aug. 10 and Aug. 17 at Christ the King Grace Church, located at 9630 Ocean Highway in Pawleys Island.
The first session was Aug. 3, but people interested in volunteering are welcome to attend the upcoming session.
Duesing asked that attendees register through the website so the organizers would know how big an audience to expect.
For information on how you can volunteer call 843-546-5685 or email [email protected].
Randal Seyler is the editor of the Georgetown Times and the Myrtle Beach Post and Courier.